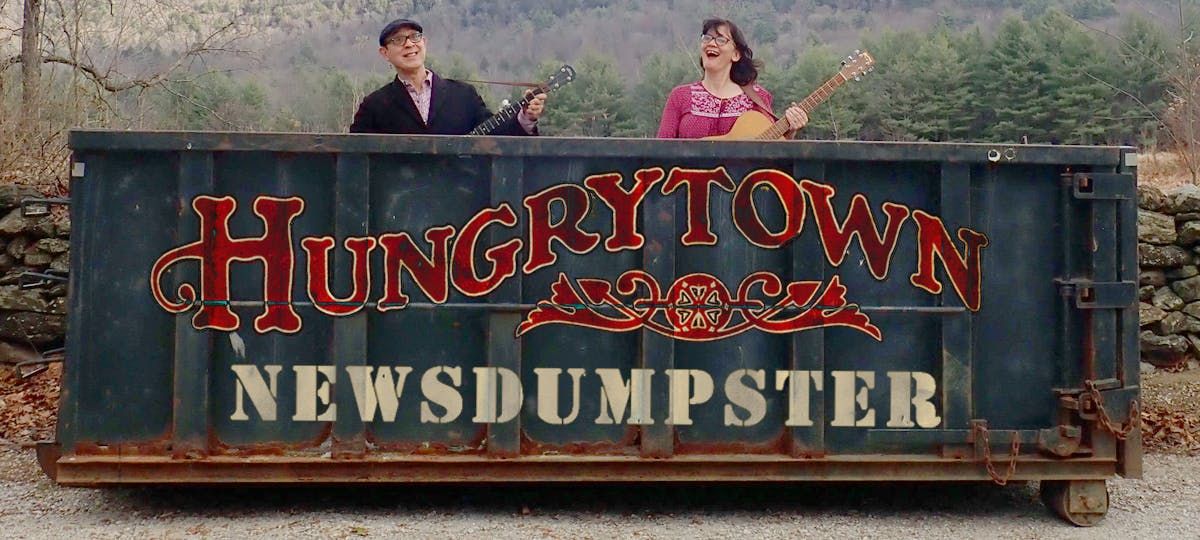 LATE SUMMER 2022
Chips Fried in Goose Grease? Yes, Please.
Since welcoming ourselves back from the Midwest last spring--our first major tour since 2019--we've found ourselves surprisingly preoccupied doing shows from Maryland to Vermont and points in between. To make matters worse, we continue applying varnish to our newest album, which will definitely, positively be out not long after our return from the UK. 
Right, the UK. As you may know, until all of us were so rudely interrupted by the pandemic, we toured the UK annually. Obviously, we cancelled all of our 2020 and 2021 tours, but we're really going back this time, actually in about a week. Boringly, we're calling this our Hello Again UK Tour 2022 which will fill up August and September, and bring us through England, Wales and Scotland. If you're a resident of, or will be visiting, the UK, please check our calendar so you'll know where to catch, stalk or avoid, us. 
You haven't toured the UK in four years--how will you know which side to drive on?
It's been only two years, silly. And you drive on the side with less traffic, silly.
Are you telling us that you've been working on the same record since 2020?
Yes. We got some awesome old and new musical gear, enough time and the new album is being lovingly crafted to recreate a true mid-1960s to early-1970s psychedelic britfolk/pop sound and feel. We expect it to freak you out. 
You're kidding, right?
Yes. No. I don't know. 
Why this new record taking so long?
We decided that nothing would be rushed this time, and for once, we had time. We do nearly everything in-barn and sometimes Ken would zip in there to blow an undigested bit of beef, a blot of mustard, a crumb of cheese or a fragment of underdone potato into his harmonica between dinner and dessert. Not only that, we've also been working on our brilliant musician friend's record side-by-side with ours. His name is Chris Clark, and as you are bound to hear, he is kind of a big deal. 
Why aren't you funding your new record through a crowd funder like everyone else?
We are, silly. Let's Put Hungrytown on the Map 2.0 has raised over $4,000, but we need a lot more for a string quartet for a few songs, artwork, printing as well as a big promotional push. If you can believe it, we're also urging you to contribute to our Patreon site on a monthly basis. It comes out automatically and feels just like your other bills, except that you'll feel good about this one. At least that's what we tell ourselves.
---
You can see all the photos we've posted over the past few years and beyond by sifting through our ponderous Facebook Photo Albums page.
---
Carla: Hungrytown is touring in the UK again. Isn't that great?
Edith: I'm getting audited again. Isn't that great? 
Bob: I started drinking again. Isn't that great? 
Larry: Rats are nibbling my toes again. Isn't that great?
​